WHERE DID YOU HEAR ABOUT US?
Through glowing reports from AV Forums.
WHAT WERE YOU SEARCHING FOR WHEN LOOKING FOR NEW SPEAKERS AND SUBWOOFERS?
With a dedicated cinema room, I wanted a cinematic sound with a massive soundstage
WHY DID YOU CHOOSE ARENDAL SOUND?
Again, glowing reports from AV Forums, I'd heard really good things about the subwoofers, after buying a sub 3, I then decided I wanted another one, being so impressed I then changed my entire speaker setup to incorporate Arendal through the whole room.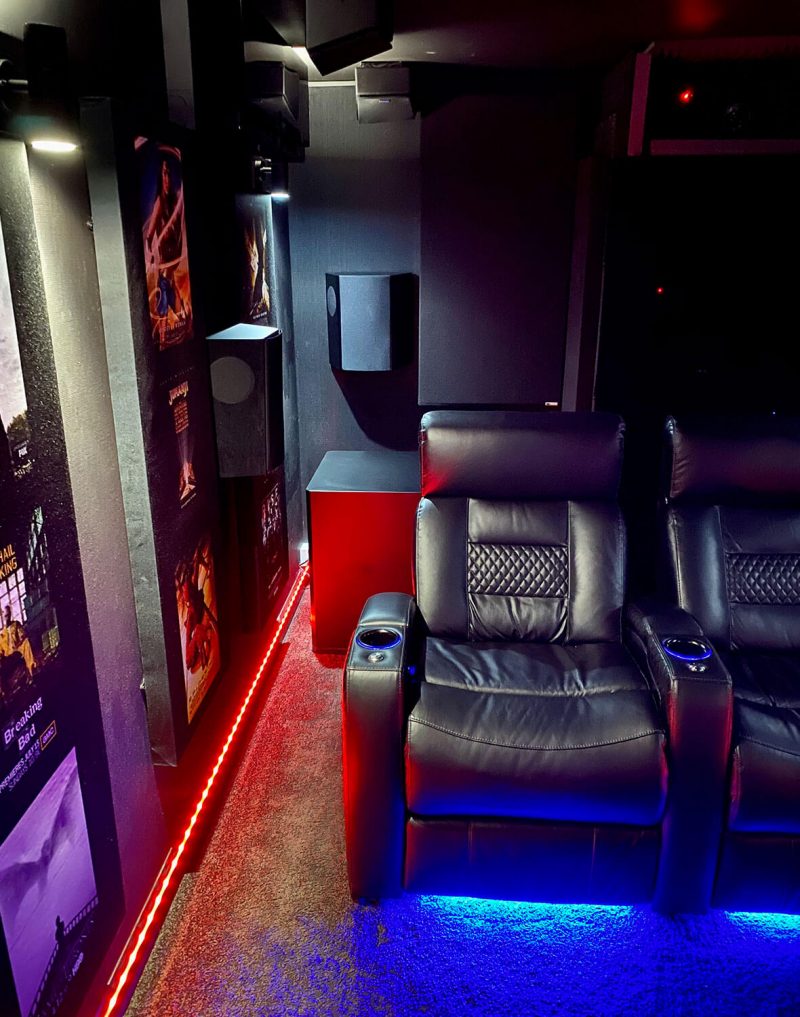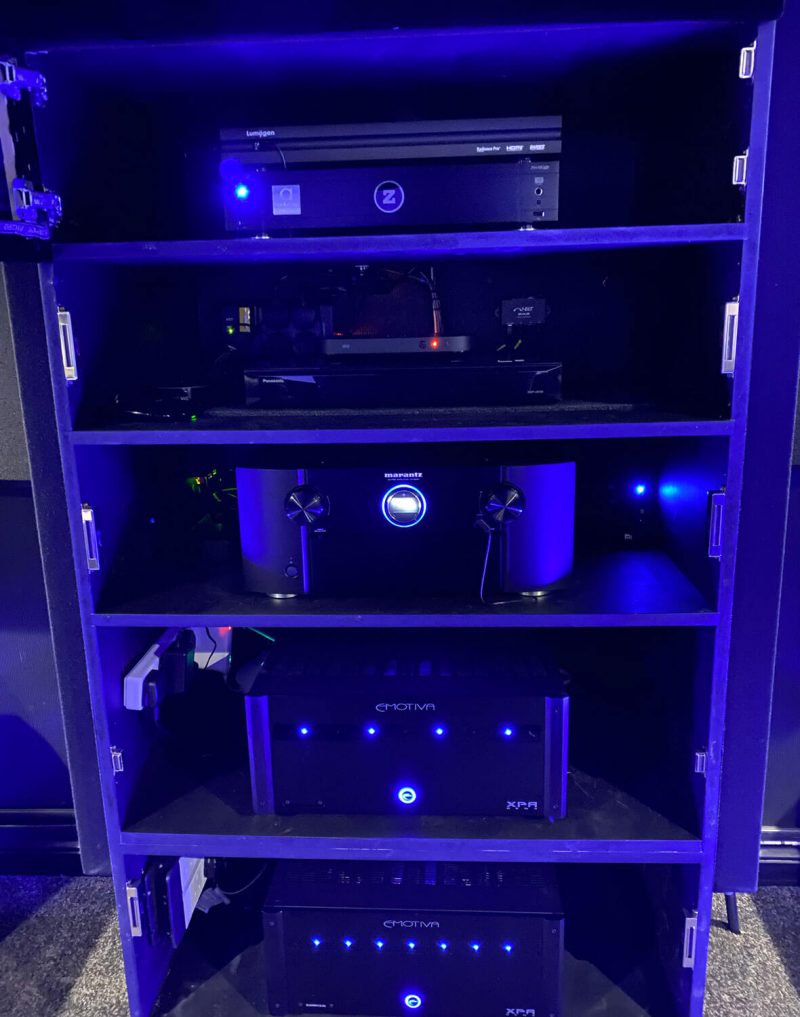 HOW IS YOUR ROOM SET UP?
Completely dedicated Cinema Room, purpose-built outbuilding. Internal dimension are 4.6m x 3.3m. No windows, perfect rectangle.Fully soundproofed and acoustically treated through mainly DIY sound absorption which also included a semi-baffle wall with 50cm thick acoustic slabs being my entire Acoustically Transparent Screen.Full velvet ceiling and velvet curtains that pull over the "poster style acoustic panels". Literally zero light spill anywhere in the room, even with the Projector on. Now have a 7.4.6 system, but will look at moving to 9.4.6 once DTSX Pro is launched.
Arendal 1723 S Series through for all base speakers
XTZ S2 for Atmos duties, but changing to Arendal 1961 Height as soon as available
2 x Arendal 1723 Subwoofer 1 – these are positioned being my screen
2 x Arendal 1723 Subwoofer 3
Sony 760ES Projector
Lumagen Pro 4240
Marantz 8805
Emotiva Gen 3 – 4 Channel
Emotiva Gen 3 – 11 Channel
Zappiti Pro "Audiocom Edition"
Zappiti NASRIP
Panasonic UB700
Sky Q
Apple 4kTV
Philips Hue lighting
Octane Flex HR Seating
Mitsubishi Zen AC Unit
HOW HAPPY ARE YOU WITH THE ARENDAL SOUND PRODUCTS?
Incredibly happy, so happy I try to make excuses to add more of them into my system. I know of at least 3 other people that have bought the Arendal Speakers after listening to my room, if more people demo'd it, there would certainly be more!!! It's awesome!
Setup details
WILL YOU BE ABLE TO OPEN YOUR HOME TO CUSTOMERS WHO WANT TO LISTEN TO YOUR SYSTEM?
Absolutely! For appointments please contact sales@arendalsound.com.