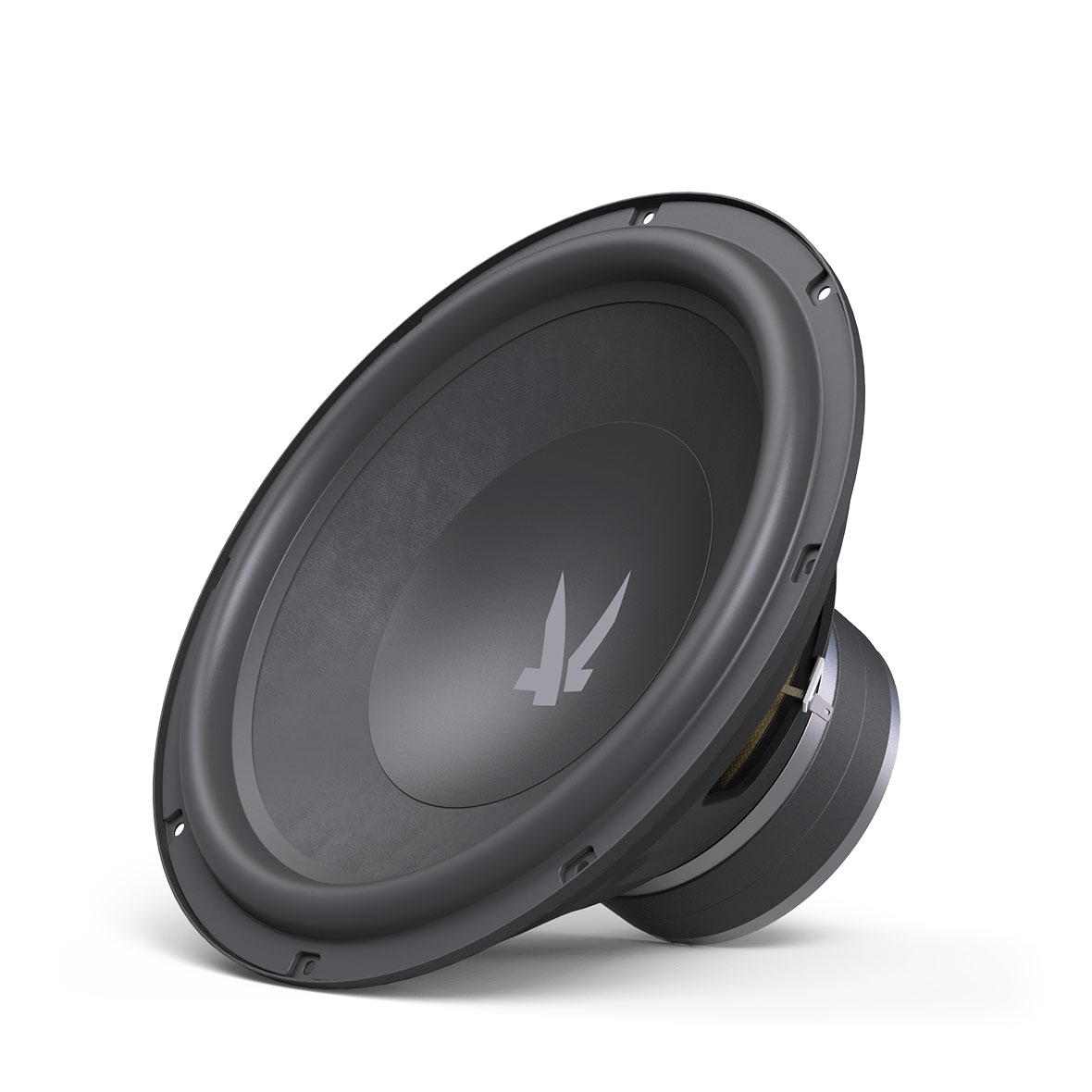 Redesigned masterpiece
We knew we could achieve more by investing all our focus and know-how to go beyond what's already in the market. It's still 13.8″. Looks about the same. But, it's a different beast. The best we have ever made. With 50% higher excursion, better performance, and increased dynamics. The new 13.8″ world-class driver:
50% increase in excursion and performance
Improved dynamics
In layman's terms, it has better "speed", "attack" and "punch"
Design features
Driver Redefinition
After thorough optimization and testing using FEA, Klippel, and other methods, we refined a motor featuring multiple aluminium shorting rings with a focused field "T" pole design. The result is a linear magnetic field over a long voice coil throw, with very low inductance. The latest version of this driver has been reworked and redesigned in every conceivable way, everything has been modified to squeeze out even more output, while not only maintaining but also improving the sound quality, not insignificantly compared to the initial 1723 driver.
Increased responsiveness
Better magnetic field design with thicker aluminum shorting rings above and below the magnet gap, which improves control over inductance (and significantly reduces it) vs position and power – this significantly improves response and distortion over the older model. The symmetrical suspension consists of a heavily analyzed NBR surround and Connex spider with integrated tinsel leads. All combined to create a very high excursion with linear suspension. Again, this contributing to high output and a low-distortion, precise bass.
Hybrid Cone
Our unique hybrid cone made of long fiber pulp and fiberglass, takes advantage of the pulp's superior stiffness to weight ratio, with the additional rigidity of fiberglass to deliver a driver of massive durability that is inherently inert and self-damping. The result is a cone that achieves optimum pistonic motion at all frequencies it is required to produce and beyond, creating deep, controlled, and hard-hitting bass.
Lack of compression = extreme dynamics
The airflow venting below the dust cap (venting holes in the cone body) and the spider (venting holes in the frame) have been added for two very important reasons:
We have improved the Airflow venting compared to the previous version by adding more vents in the bobbin body to further increase the airflow under the spider for better heat dissipation and to reduce air-rush noises even further, resulting in less distortion. Air heated by the voice coil is forced away with each stroke of the cone diaphragm. This continuous exchange of air mitigates thermal compression and significantly increases the woofer's overall power handling capability while reducing distortion.
The airflow relieves the asymmetric compliance (suspension stiffness) and distortion due to the non-linear compression and dilution of the air typically trapped under the dust cap and spider. Typical vented pole designs are limited in their effectiveness due to the lack of airflow volume at maximum power and excursions because where a free, smooth airflow is most needed, the pole vent alone is not sufficient.
The new Arendal Sound 1723 Subwoofers utilize an ultra-high temp polyimide former with an aluminum voice coil for low mass, high motor force, and optimum thermal dissipation. The benefit of using aluminum instead of copper in this format is that the weight is significantly reduced and heat exchange is substantially increased, while the conductivity decreases only slightly compared to copper. This means that a driver with less moving mass can handle more power without the voice coil burning up. In sum, this means a driver that can handle more power and that has a better transient response.