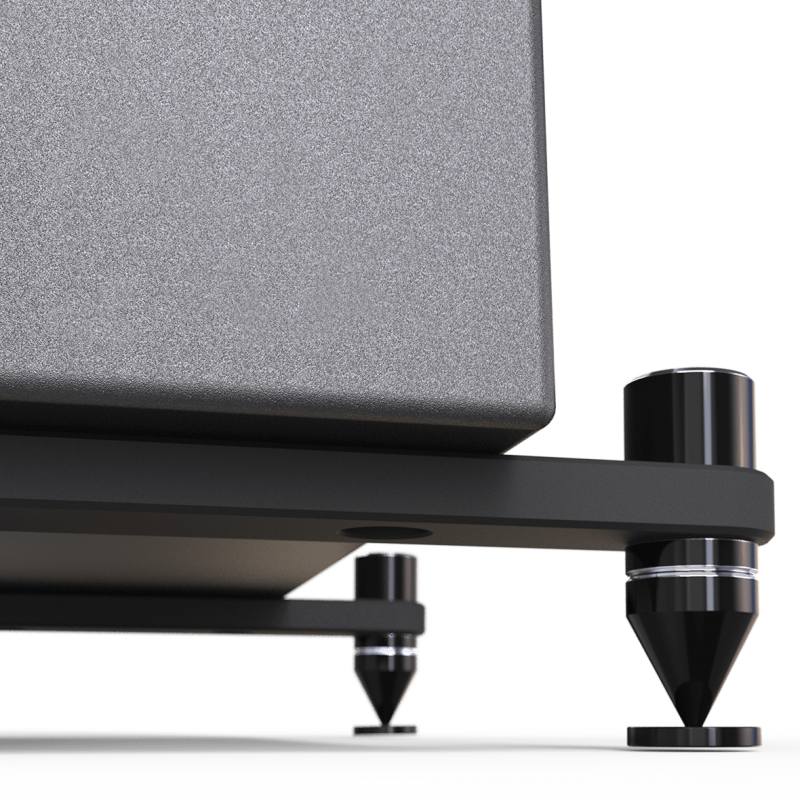 There would be no point in the time and attention we've put into the massive engineering of Arendal Sounds speakers, if we then asked you to sit it on top of wobbly M6 or M8 spikes. We took a look at what spikes actually do and then applied straight-forward, uncompromising engineering to deliver an effective, attractive solution that doesn't cost the earth.
Spikes have one job to do. Contrary to popular (marketing?) belief, they do not isolate the speaker and floor from each other. That could only be accomplished with a compliant mounting. No; they provide a solid and stable contact with the floor, locking the speaker rigidly in place. This is what we want, because we need every last detail from our custom built drivers moving air and not the cabinet.
First, we engineered a thick aluminum bar that will not bend. We made that bar long. Long enough to significantly extend the width of the speaker footprint, further aiding stability, and to give you plenty of Knuckle room for adjusting the spikes.
Then we looked at the spikes. We could see no reason why you should be asked to grovel around on the floor with spanners, tipping speakers up to get to the adjusters or locknuts underneath. So we engineered a large diameter conical spike in anodized black aluminum and top screw, all of which can be firmly tightened by hand from above and without having to tip the loudspeaker.
We have again avoided the use of plastics, so you can tighten the locking nuts as tightly as your hands will allow.
The Spike Kit is safe, simple, secure, attractive and very, very effective.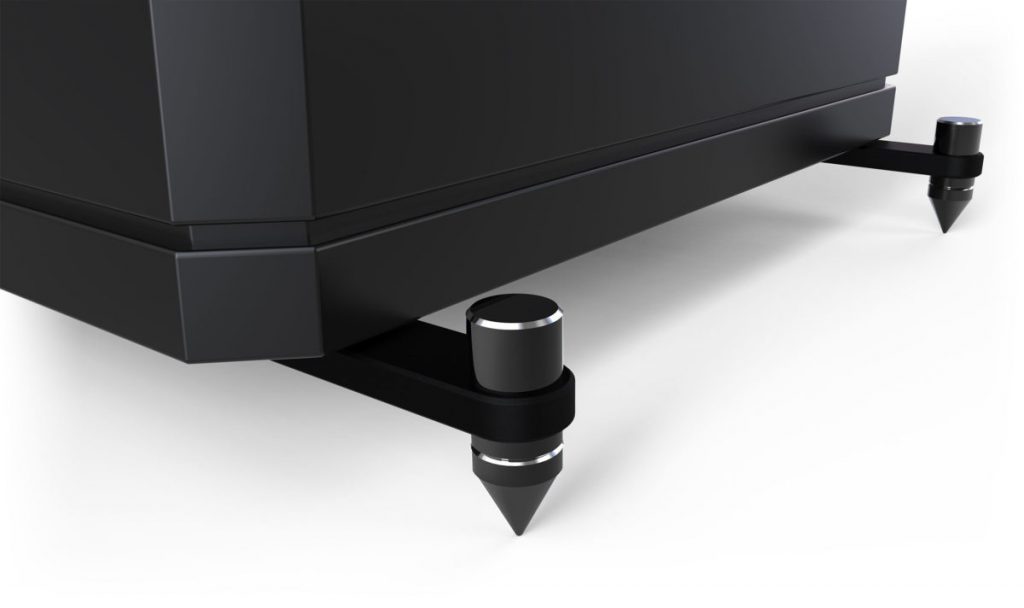 CONTENT OF SPIKES KIT
4 aluminum bars
8 aluminum spikes
8 rubber spikes
8 bar screws
8 metal discs