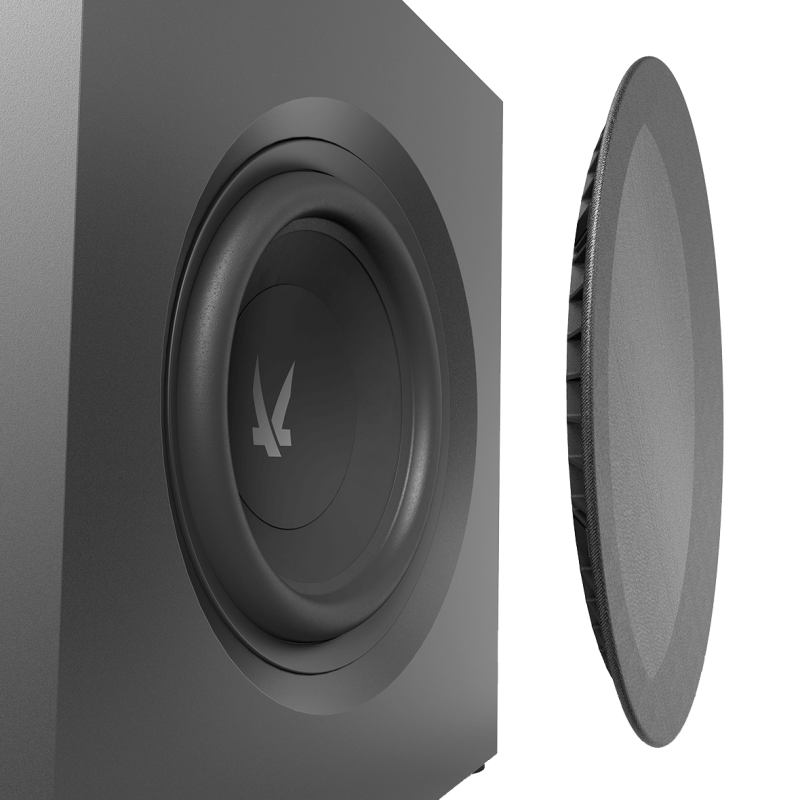 For our 1961 series speakers and subwoofers we did not cheap out on looks. We felt using typical pin inserts in the cabinet and grills, as most manufacturers will in the price range, just did not feel right. We custom designed and tooled our own grills in ABS plastic material including neodymium magnets in both the cabinets and grills, with a protective rubber surface to avoid scratches.
The grills are perforated and free flowing, wrapped with a thin fabric cloth, ensuring they do not affect sound quality. And get that right Arendal Sound look to them.
There is something enjoyable about the nice "thud" when you let the grills seat, be it on one of the speakers or a subwoofer. You can rest assured that the sub-surface neodymium magnet will hold the grills tight in place to avoid any rattling sound during playback.