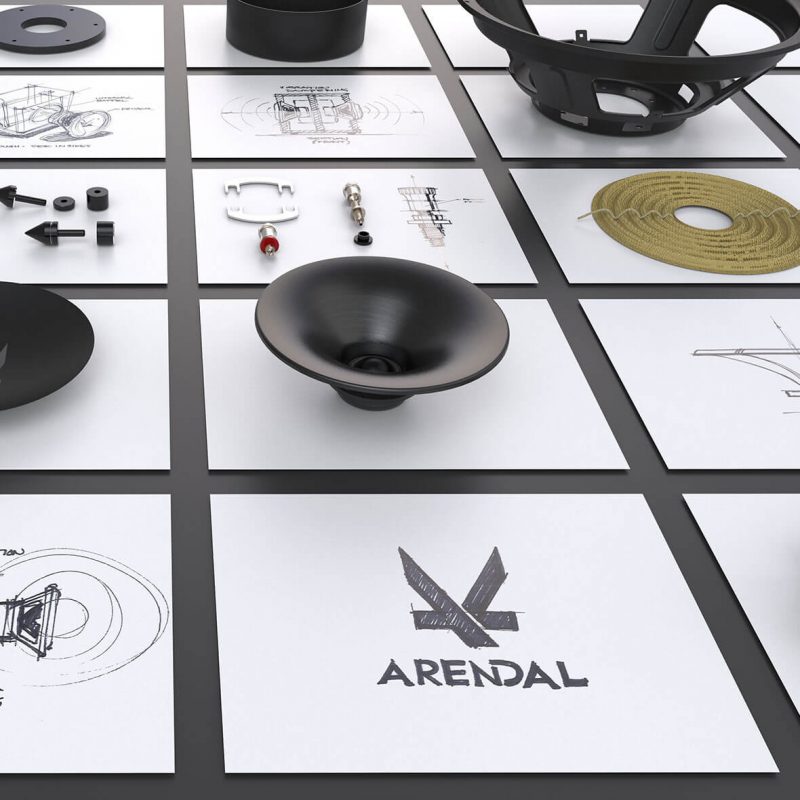 Premium quality HDF cabinets
Even for our 1961 series we opted with HDF (High Density Fiberboards) cabinets over conventional MDF (Medium Density Fiberboards). The reason being a much stiffer cabinet which improves dynamics and sound quality, as well as being easier to machine more precisely compared to MDF, to retain Arendal Sound's high level of craftmanship.
All 1961 products are using HDF thicknesses ranging from 15 to 50mm throughout the designs, with critical areas like baffles being the thickest.
Premium finish – No vinyl-wrap
Just like for our 1723 series, the 1961 series also come in high quality multiple-layer paint finishes. We offer a very nice PU paint that has a little more texture than the 1723 series satin matte paint, which makes them blend seamlessly into any interior. Forget about annoying reflections from these products in your home cinema setup!
We offer Black and White matte paint for 1961 series subwoofers and speakers. We use multilayer paint, consisting of primers and polyurethane paint, hand finished. The finish is what you would expect from premium products. No vinyl.
The Puck – Customized rubber feet
For 1961 Tower and subwoofers, we have customized a new slick puck-design mounted with M6 bolts. They create extreme stability against the floor. Branded with the Arendal Sound logo.
Internal wiring
Not your average zip cord. All 1961 products are equipped with multi-strand wire, perfectly braided together. These were not done for looks but chosen to produce the most consistent impedance and electrical current carrying capabilities possible. The result is very low insertion loss without the problems of "skin effect" caused by larger diameter wires. This ensures minimal colorations and no sound degradation.