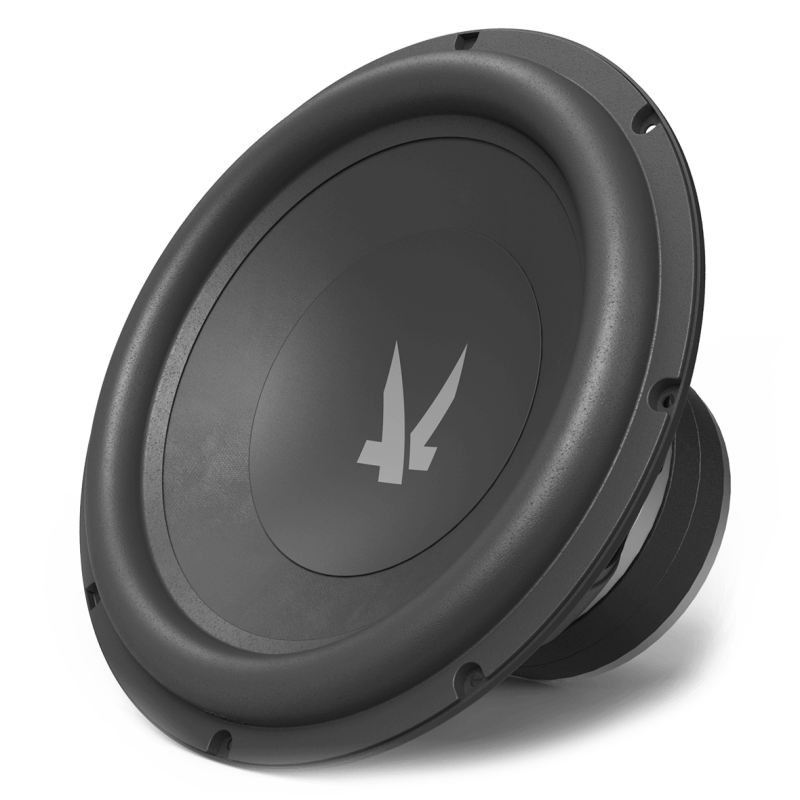 It was only natural to make the 1961 series with a smaller driver than that of its bigger brother the 1723 series with their 13.8" drivers, considering their price difference. We still wanted to have a slight edge over conventional 12" drivers in terms of surface area so we designed and created a custom 12.2" driver which requires less excursion and power to achieve the same SPL levels as a standard 12". Every part of this driver has been thoroughly engineered, Klippel and FEA analysed and customized to deliver high output, low distortion, accurate bass. Designed to get the typical explosive, hard hitting dynamics, precision control and bass definition required to resolve the finest details of music that Arendal Sound is known for from the 1723 Series.
Modelling
While many brands may advertise FEA design and modelling, usually this only refers to the basic magnetic circuit. Arendal Sound has taken the science of transducer modelling to another level. The motor topology is firstly designed to meet flux density and excursion requirements. Then the materials and geometry are fine tuned to minimize flux modulation and stabilize the inductance vs both position and current. Lastly, the voice coil stroke or BL(x) shape is optimized for zero-point centring and symmetry which are the final points for maximizing motor control over excursion and minimizing distortions.
We use non-linear FEA modelling to analyse the compliance of both the spider and surround to achieve excursion requirements and optimize Cms(x) to compliment the motor. This translates to increased excursion and lower Distortions which equals maximum sound quality.
Lastly, we utilize Klippel Laser based diagnostics. It's a tool often misunderstood, but when used properly in conjunction with component design, a woofers design can be dialled in. Klippel testing basically serves to confirm the initial FEA modelling and accuracy of part tooling and offers the diagnostic abilities to allow our engineers to refine the initial designs until final goals for excursion, linearity, stability and distortion are met.
Materials selection and design
Low carbon steel specifically chosen for its ability to carry more flux is used in the magnetic circuit. The T-pole piece is CNC milled to final dimensions to ensure tight tolerance, proper fit and prevent flux robbing losses often found in typical motor assemblies.
Aluminum 6063 shorting rings are strategically placed in the motor circuit to prevent flux modulation, increase stability, lower inductance and improve heat sinking from the voice coil. These are of course CNC machined to tight tolerances.
Ultra-High temp Aluminium voice coil wire is chosen for its weight to conduction properties and lower sensitivity to temperature change, compared to copper. This results in higher efficiency and lower thermal compression. This combined with the highest thermal rated insulation and adhesive layers available, goes to ensuring high durability under demanding conditions.
The choice of spider material is a key component to sound quality, which is often overlooked. We use a blended Nomex and Poly-cotton multi-layer spider. This combination of materials allows for excellent excursion control, low mass and high durability.
We chose to use Isoprene Rubber (IR) Surround on our drivers, which has the advantage of low mass density. This allows for higher excursion designs without sacrificing woofer efficiency.
Our cone consists of long fibre pulp that has very good stiffness to weight ratio, plus it delivers a properly self-damped driver. The result is a cone that achieves optimal pistonic motion at all frequencies it is asked to produce and beyond.
The entire moving assembly is designed to have the lowest possible weight while still achieving the desired frequency roll off. A lower total moving mass combined with low inductance typically lends itself to having better transient response, dynamics, "slam" and "impact". Furthermore, we have designed the surround to have a non-linear compliance in order to reproduce as tight as possible bass without affecting the distortion at the lowest frequencies.
Air flow venting
Air flow venting underneath the dust cap (vents in cone body) and spider (vents in frame) are added for two very important reasons. Air heated by the voice coil is forced away with each stroke of the cone diaphragm. This continuous exchange of air mitigates thermal compression and increases the woofer's overall power handling capability. Second, the airflow relieves asymmetric compliance (suspension stiffness) and noise (distortion) due to non-linear compression and rarefaction of air typically trapped under the dust cap and spider. Typical, vented pole designs will be limited in effectiveness due to the lack of airflow volume – At the highest power and excursions, where free, smooth airflow is needed most, the pole vent alone is not sufficient.